Mezzanine floors
With our mezzanine floor solutions, existing space can be utilized more efficiently, at a fraction of the costs of new building construction.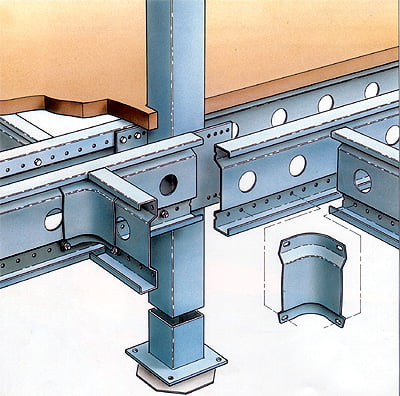 Due to our sigma design the upright distance can vary according to our customer's needs and load requirements. It is also easy to modify the mezzanines, if needed. There is more flexibility for cut-outs for stairs, lifts, conveyors and so on.
There are several types of floor options available. We provide our customers with flooring from steel panels and gratings to varying wood solutions.
We also offer a full range of mezzanine accessories, such as; staircases, safety gates, handrails, fencing and much more.
Usable space is doubled
Large load and long span distances
Easy to modify
High re-selling value